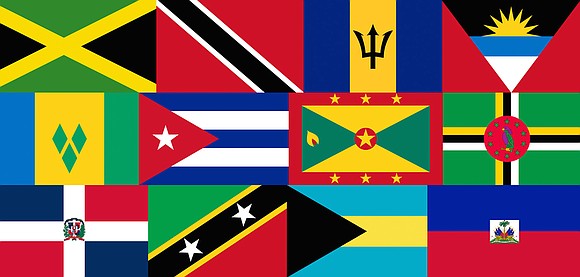 At the just concluded meeting of Caribbean Community leaders in Grenada, the question of making European nations that had participated in the transatlantic slave trade compensate the region for the genocide was discussed at length, but officials are tightlipped about exactly what some European governments have indicated in their replies for demands for reparations from the Caribbean.
For most of the past four years, regional governments have been trying to engage former slave-trading nations in a conversation about reparations, but some, such as Britain, have already indicated a disinterest in any kind of payments to the descendants of African slaves, if payments are under the rubric of reparations.
But the final communique of CARICOM's main summit said that the leaders have mandated the umbrella Reparations Commission and the Guyana-based bloc headquarters to "coordinate the preparation of a strategy that includes diplomatic, media and messaging to advance the reparations claim and to redouble efforts at public education."
Asked this week for details about what is contained in replies from Britain, France and the Netherlands, Assistant Secretary-General Douglas Slater said members of the prime ministerial subcommittee dealing with reparations are the only ones able to publicly say what is in those replies.
"Yes we have received replies from most of the nations except Portugal," Slater said, noting that a meeting of the committee is not expected before the annual summer break that follows the holding of the July summit. CONTINUE READING
Amsterdam News
Bert Wilkinson | 7/20/2017, 9:07 a.m.